We're excited to announce a new Divi Hacks Pro plugin feature today. Version 1.17 gives users the ability to add custom code to the <head> of the page, and also right before the closing </body> tag.
This feature allows you to create a simple way to add javascript code to individual pages, posts, Woocommerce products, or custom post types header and body.
For example, you can add conversion code to thank you pages, add Google re-marketing code to individual pages, and much more…
To do this, you'll be adding the code into the built-in Custom Fields as shown in the photo below.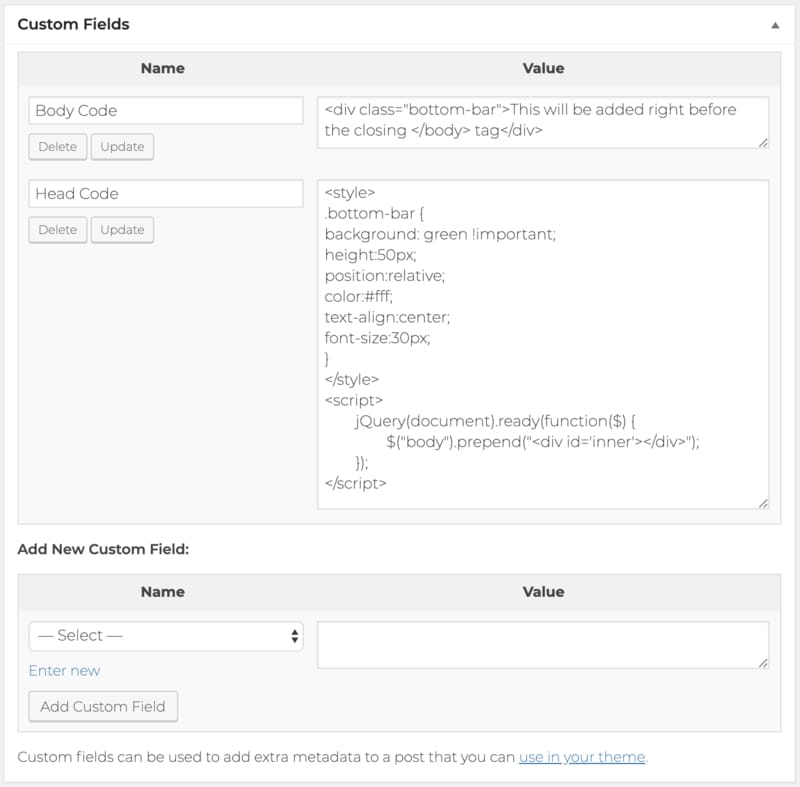 This gives you a simple way to add custom code to your individual pages and posts.